Female Citrus Swallowtail Butterfly
Citrus Swallowtail Butterfly
A quite large butterfly with a superficial resemblance to the Dingy Swallowtail, and sharing similar preferences for young citrus shoots to lay their much larger eggs. The Citrus Swallowtail is nowhere near as common as the Dingy Swallowtail. I have only seen 4, all females, in the past 2 years.
The Citrus Swallowtail is quite striking both for it's markings and size. This individual had lost all of one hindwing, while the remaining hindwing was damaged. She was still quite a capable flier, just not as nimble as her undamaged "sisters", who proved too restless and challenging so far to photograph.
This past summer the Citrus Swallowtails have been frequent if elusive visitors to our citrus, especially the two Tahitian Limes. Numerous of their caterpillars have been observed through late summer and into autumn. One tree in particular is host to at least eight Citrus Swallowtail caterpillars. I have been checking them daily and taking photographs and have noticed two subtly different colourations. This may be simply individual variation. Unfortunately shortly before pupating all bar one individual managed to completely vanish – hopefully into the leafy inner branches to pupate safely away from predators.
One pupating caterpillar however chose a spot not too difficult to get to with a camera, and the final few days to chrysalis stage were captured.
This record includes some of eight individual Citrus Swallowtail Caterpillars from one Tahitian Lime bush, and two from a second. These images were captured during the autumn and winter of 2011.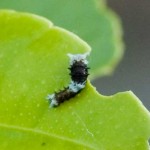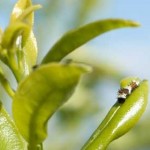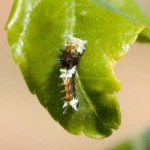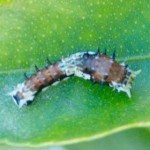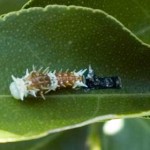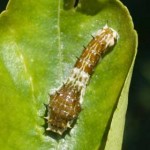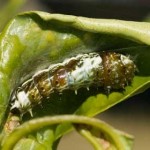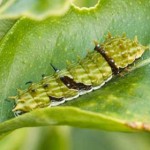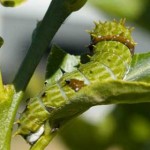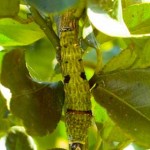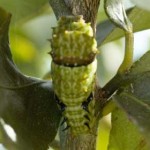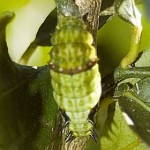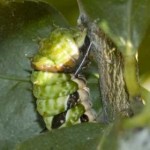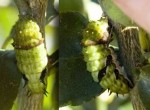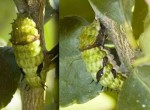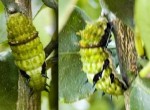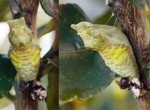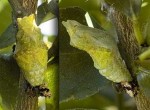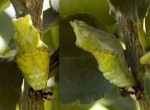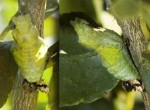 More to come …